International
Premium

Sales/ Busines development
Client of Aambridge Global Solutions
Employment Freelance
Work from Home Yes
Salary Open
Gender Any
Min. Experience Fresher
Functions Administration / Office
Dear Candidate
A multinational Cosmetic Pharma company is looking to appoint a Medical Representatives to join one of their strong Sales Departments based in all locations in, KSA.
Designation – Medical representative
Nationality- Saudi National
Min Exp – 1 year
Salary- Open
Job Description
• Achieve revenue, sales, profit & qualitative objectives and targets
• Communicate all relevant information to existing and potential customers to guarantee their awareness of company's product portfolio and its benefits
• Maintaining excellent relationship with stakeholders (KOLs, Physicians, Nurses, Pharmacists, Purchasers, etc.)
• Conduct group meeting for the targeted specialties, present company's products & their advantages, organise & distribute all needed promotional materials
• Providing monthly report for sales, activities, market feedback, opportunities.
Desired Candidate Profile
• Excellent verbal and written English & Arabic language fluency
• Effective selling skills
• Well versed with Microsoft Office (Word, Excel and Power point)
• Young, energetic, entrepreneurial mindset
If Interested, share cvs on meghha@aambridge.com Or call us on 00971-509281949.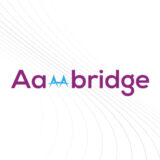 Client of Aambridge Global Solutions
Website
aambridgeglobal